The History of
Barton Chiropractic Office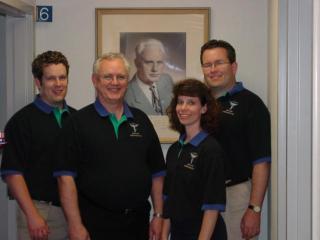 We at Barton Chiropractic Office are proud to have been providing family care in the area for more than 60 years.
Barton Chiropractic has been a family run business right from the beginning. Dr. Gayle Barton D.C., the founder of Barton Chiropractic, opened the first office in 1938 at 814 Cherry Street.
Ten years later the practice moved to a larger space, up the street to 834 Cherry.
Thirteen years later, in 1961, his son, Dr. Jack Barton D.C. joined his father and they worked side by side until Dr. Gayle retired in 1968 The practice continued to thrive, and in 1989, Dr. Jack moved the office to 909 East Fulton.

The family tradition of father and son working together repeated itself in 1989 when Dr. Jack's son, Dr. Steve Barton D.C. joined the practice.
In 1990, another chiropractor was added to the family when Dr. Steve wed Dr. Kerri Maliszewski D.C. and the two of them established Barton Chiropractic Office East, in New York. They were in practice there for 5 years while Dr. Jack worked Barton Chiropractic West here in Michigan. in 1996, Drs. Steve and Kerri moved to Grand Rapids to join their father, Dr. Jack in one central location.
Then in 1998 the office grew once more, moved to its current location at 1122 Leonard, and Dr. Jack's son Dr. Matt Barton D.C. graduated and joined the staff. This makes a total of 4 family doctors currently working together, providing quality chiropractic care for you and your family.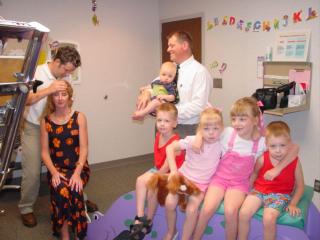 "It is our sincere hope
that if you have been searching for health,
that you find it in chiropractic."
Dr. Gayle Barton, D.C.
Founder of Barton Chiropractic